We have been changing the way patients experience primary care since 2003. The first DPC practice in DFW and one of the first in the country, Personal MD has been committed to providing high-quality primary care at an affordable price. We invite you to learn more about our practice model and how you can enjoy a better relationship with your medical provider.
Personal MD is a direct primary care office created from the ground up to change the healthcare experience for both the patient and the doctor.  For over 15 years, we have provided primary medical care directly to consumers and companies via an affordable subscription program. As you can see from survey scores on trustworthiness, punctuality, and knowledge, our innovative approach to health care increases your quality of medical care while minimizing the role of insurance. With our new approach to the health care model, we can cover more than 80% of our client's health care needs and serve as an affordable access point to other medical specialties and services. Learn more at DPCcare.org.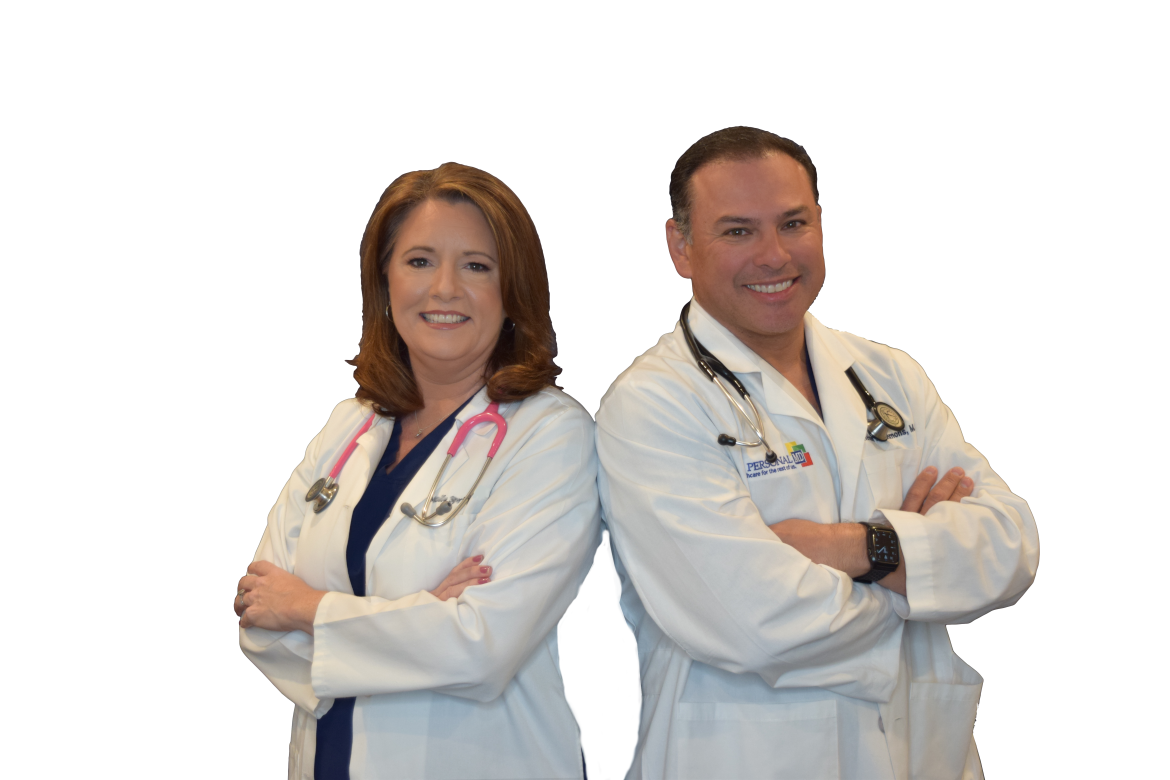 Jill Arnold, PA and Nelson X. Simmons, MD
Learn more about our award-winning providers with over 40-years of combined medical experinece.
This is a tooltip

This is a tooltip

This is a tooltip

This is a tooltip

This is a tooltip

This is a tooltip

This is a tooltip
Fox 4 News explains how one family saved $2500 using the Personal MD Medical Care program.
When Russel broke his arm, his family had a decision to make. Listen to their story in this Fox 4 News medical spotlight.
Subscribe to our YouTube Channel
Ready to Join Our Practice?